The Project
After a six month development period, the Harps Rewards App launched on February 2, 2021.  The App came with many capabilities both customer and retailer facing including:
Harps branding

Digital Coupons

Front of Store Beacon

Store Mapping

Shoppable Recipes
The goal of the new app launch was to give Harps multiple tools to grow their business.  As a retailer, Harps has a reputation for assessing customer needs and delivering a satisfying shopping experience.  The retailer identified the growing demand for digital engagement and personalization, but with no loyalty program Harps was lacking any customer-identified transaction data. The data generated by the new app is used to enhance personalized marketing and customer experience. In the future, the data could help make better decisions around product assortment, pricing, scheduling, and many other areas. This initiative will help Harps get in the game and compete with other customer-intelligent retailers.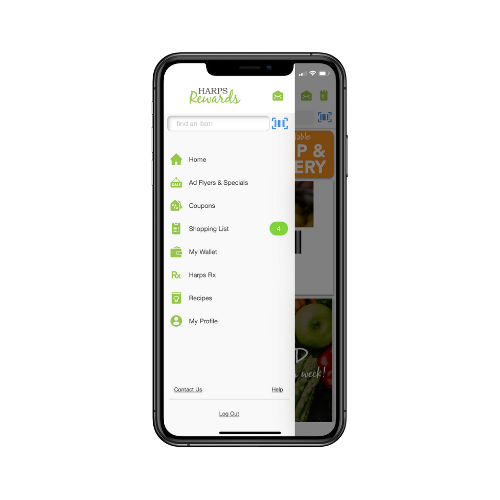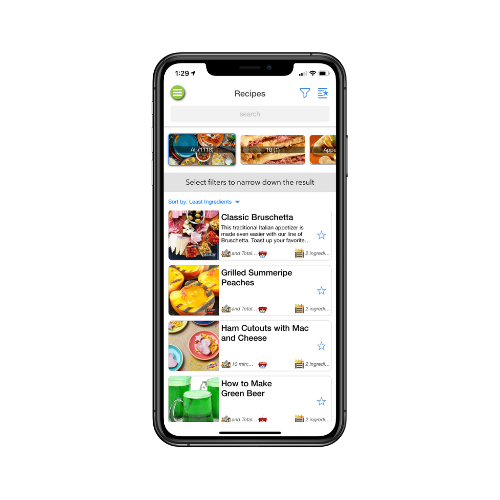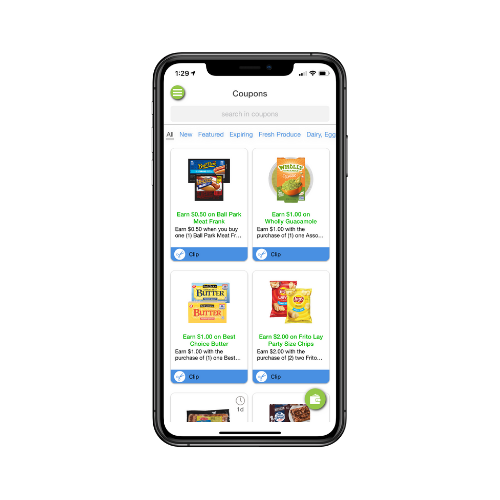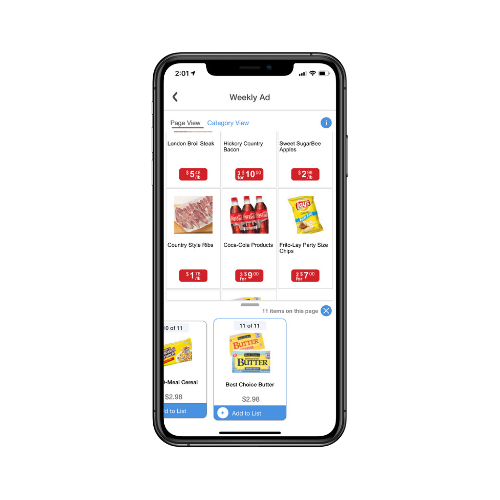 Challenges
Due to the lack of a loyalty program, Harps also lacked the data needed to offer shoppers the digital experience they desired.  Additionally, local newspapers ceased distributing grocery ad flyers that many retailers depend on to communicate with their customers. Finally, with the increasing competition from supercenters, Harps knew the only way to compete was to offer the level of personalization that makes a shopper feel like more than just a number.
Why Birdzi?
Birdzi brings the best of both worlds together for their clients. The company's leadership team offers the technical experience and grocery retail expertise necessary to create a dynamic Customer Intelligence Platform. Harps can use Birdzi's retail and technical expertise to create a roadmap and put newly acquired data to work for them as the program grows. Birdzi's ability to be nimble and work closely with clients has given Birdzi a good reputation among the retailers they work with. 
Harps spent months considering potential solutions but wanted a provider that could grow with them.  Harps was very methodical in their research and discussions with other retailers as they sought to find the best solution for their needs.  In the end, Birdzi evidenced the capabilities to not only get them started on their journey to elevated customer satisfaction but to partner and grow with them throughout the process.
Results
Harps has embarked on an aggressive marketing and onboarding campaign to drive adoption of the app which includes advertising the app across all touchpoints, in-store personnel, competitions among store groups, and incentives for shoppers to download the app. This has resulted in some amazing results.  Harps has seen tens of thousands of app downloads in the 2 short months since the app launch. Digital engagement has skyrocketed with a majority of those downloads resulting in continued use, with record-high usage of digital coupons, the digital weekly ad, shopping list, and several other features.  "We are still in the early stages of the Technology Adoption Curve but are pleased with the results thus far.  As time goes on and the app is proven useful and beneficial, we expect dramatic increases in downloads and engagement from the shoppers who need to see the proof in the pudding before trying a new app," said Birdzi CEO, Shekar Raman. 
"Birdzi has been great to work with. They have been responsive to our request, and their software developers have been very flexible to our needs."
David Ganoung, V.P. of Marketing, Harps Food Stores
 "It is just nice to know that the variety of the tools available will open doors to opportunities that we did not have before."
David Ganoung, V.P. of Marketing, Harps Food Stores
What's next for Birdzi and Harps?
Ultimately Harps would like to create and utilize Birdzi's Customer Intelligence Platform to help understand and use customer data throughout the company and operations.
Personalized, targeted, shoppable ad flyers

Personalized Offers

Strategic Personalization & Targeting

Shopper Insights & Segmentation
About Harps Food Stores

Harps Food Stores Inc., is a 100% employee-owned company, which operates 113 stores across Arkansas, Oklahoma, Missouri, and Kansas. Headquartered in Springdale, Arkansas since 1930, Harps continues to grow and employs over 5500 associates. The Company's strategy has been to differentiate itself from the competition based on quality, service, and freshness at competitive prices. Combining the core value of quality with employee-owned service, Harps has become one of the grocery industry's most recognized independent chains. Visit www.harpsfood.com for additional information.
About Birdzi
Birdzi is an innovative provider of end-to-end personalized digital customer engagement solutions for grocery retailers. Its platform helps regional retailers leapfrog their largest competitors by driving contextually relevant engagement across every touchpoint, inside and outside the store. Birdzi's AI-powered personalization uses data science and big data to deliver real-time, personalized offers to individual shoppers to grow basket size, increase the frequency of shopping trips, and improve customer retention. Birdzi's solutions are used in hundreds of grocery stores, driving millions of relevant offers to consumers each month. For more information, visit: www.birdzi.com.